Nice 1995 Bayliner Ciera Cabin Cruiser with trailer on ebay (232308329841). Top Popular search and most watched item on eBay.com. Selling our 1995 Bayliner Ciera 2655 Cabin Cruiser. Boat is in good condition. The rebuilt Mercruiser 350 engine was placed in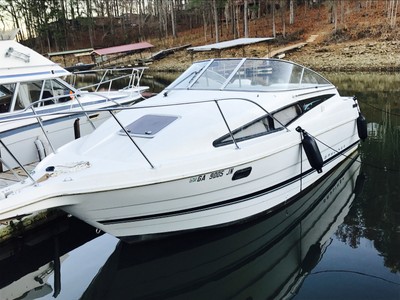 | | |
| --- | --- |
| Item Location: | Acworth, Georgia. |
| Country: | United States |
| Time left: | 4D:3H |
| End Time: | 2017-04-27 18:59:38 |
| # Bids | 0 |
| Current bid: | 6000.0 USD |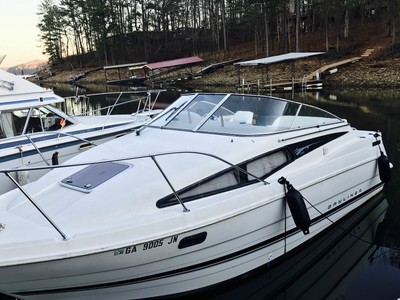 Selling our 1995 Bayliner Ciera 2655 Cabin Cruiser. Boat is in good condition. The rebuilt Mercruiser 350 engine was placed in this past Spring and has less than 100 hours on it. The boat is also equipped with two brand new marine batteries. She's in good condition, however I tried starting her up last weekend and I couldn't get her to turn over and haven't had the time to get a mechanic out to look at it. It could just be the fuel filter needing to be replaced. Feel free to bring your own inspector. The exterior seating was re-upholstered last year and looks great. The interior carpet could use a good cleaning as well as the interior seating. The boat has only been used in fresh water, primarily in Georgia. Overall the boat is in pretty good cosmetic condition, certainly not perfect by any means.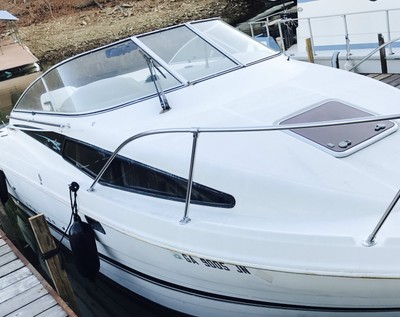 Honestly a fresh coat of paint and a little TLC to the interior and you can have an extremely nice boat at a very reasonable price. Boat also comes with a trailer, though the trailer has a good bit of rust and would need to be welded (if possible) for structural integrity. We have continued to haul the boat on it but I would not recommend doing so for longer than a temporary period such as hauling it home. I also just bought a brand new black Bimini top at the end of the season that has not been installed that I will include with the boat. This is a great family boat and is also a great boat to get away with the Mrs for a long weekend and some alone time in the cabin which is nicely equipped with a small kitchen and dining area along with a half bath and queen sized sleeping area. As I mentioned in the preceding condition description the exterior of the boat is in good condition, pretty consistent with other boats of its age.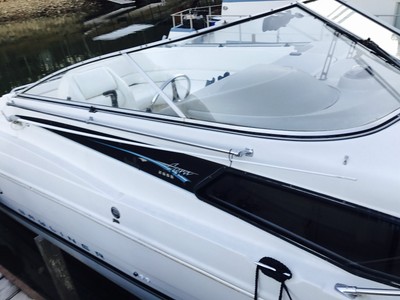 The interior and exterior could use a good cleaning, and a new fridge if you desire as we removed the old one. Bottomline it's a good looking boat with a reliable and strong Merc engine that with a little cleaning and love will provide someone with a great boat at a great price that will last for years to come. I hate to sell her but with the new addition to our family coupled with a new, more demanding job we simply don't have the time to enjoy her as we have in the past. The boat is docked on Lake Allatoona in the Metro Atlanta area so if you are local feel free to reach out and setup a time to come check it out. You won't be disappointed. Any questions feel free to drop me a line and I'll respond as quickly as I'm able. As it is a used boat it is being Sold As Is, so any inspections need to be conducted at buyer's expense before purchasing..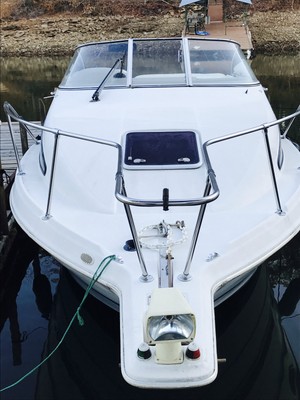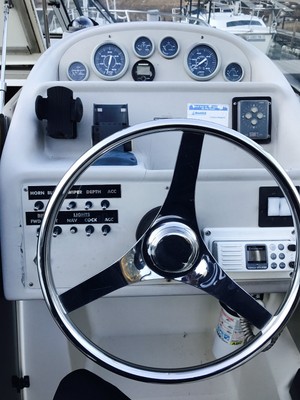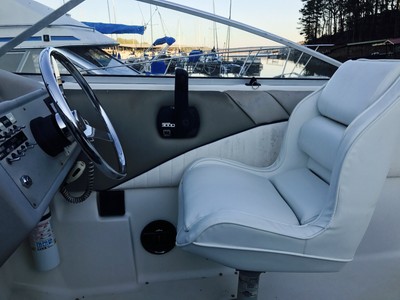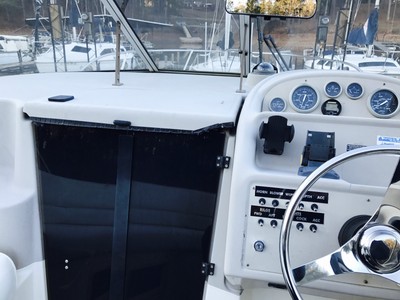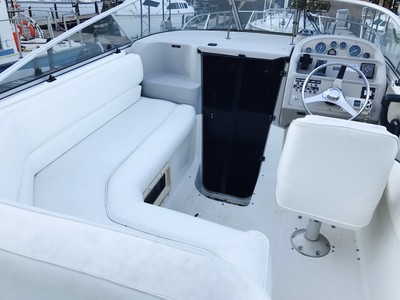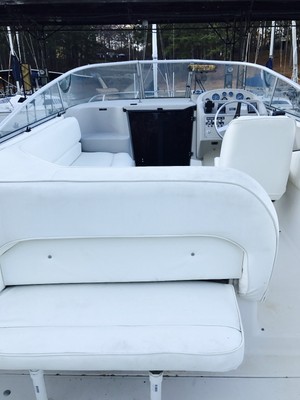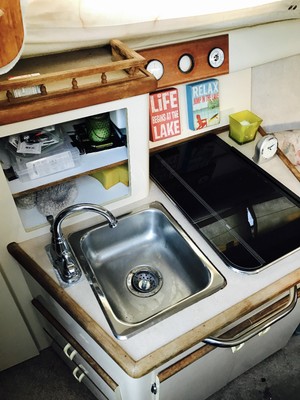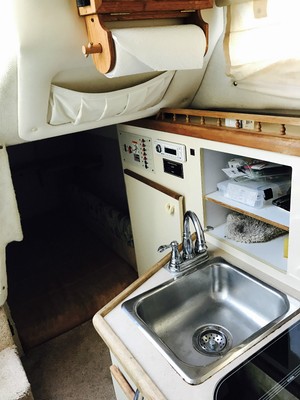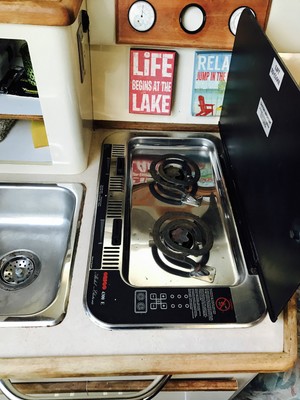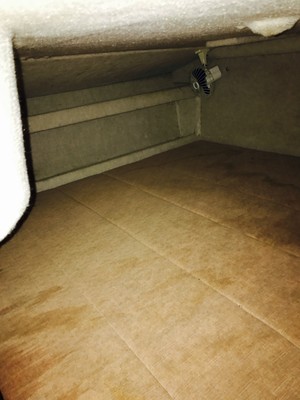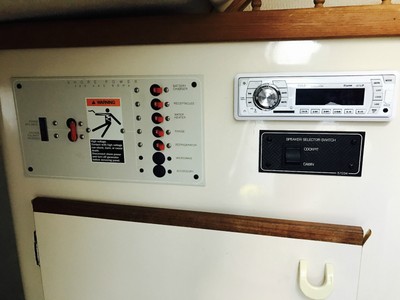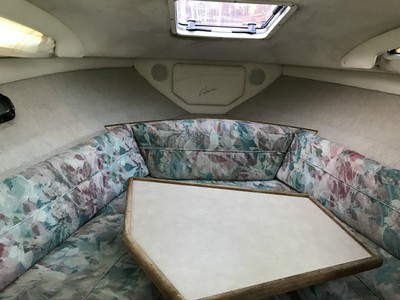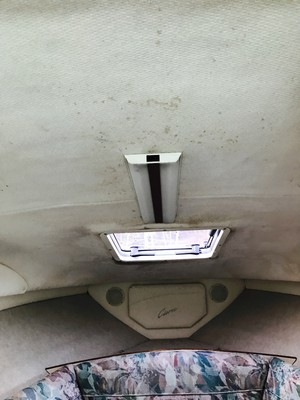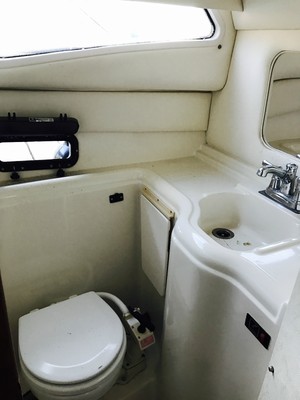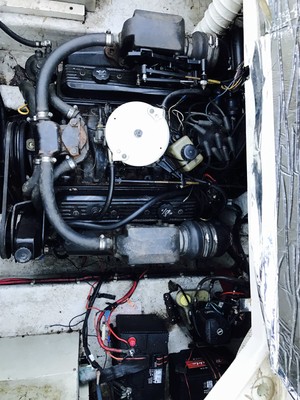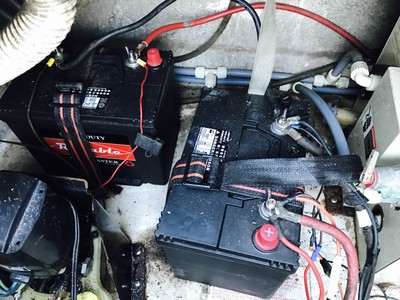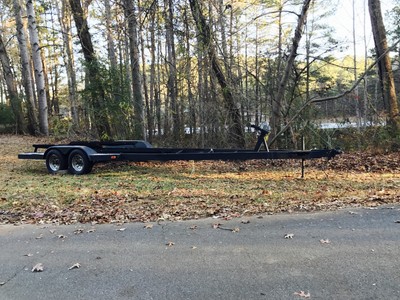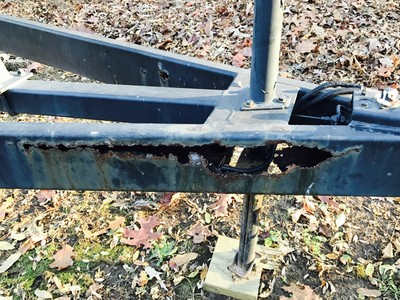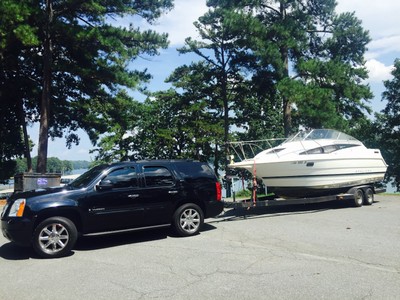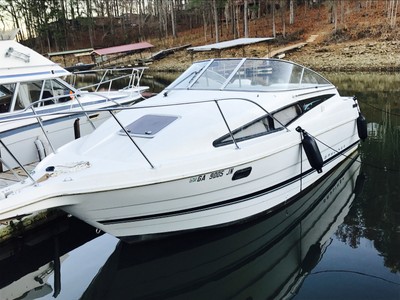 Nice 1995 Bayliner Ciera Cabin Cruiser with trailer on ebay (232308329841). Top Popular search and most watched item on eBay.com. Selling our 1995 Bayliner Ciera 2655 Cabin Cruiser. Boat is in good condition. The rebuilt Mercruiser 350 engine was placed in

Nice 1995 Bayliner Ciera Cabin Cruiser With Trailer | 26