1982 Ford Mustang 2-door on ebay (332187061367). Top Popular search and most watched item on eBay.com. Up for sale, is my original 1982 Ford Mustang GT. I bought this car from my great aunt, whose husband passed away in 2010. Her husband inherited it from his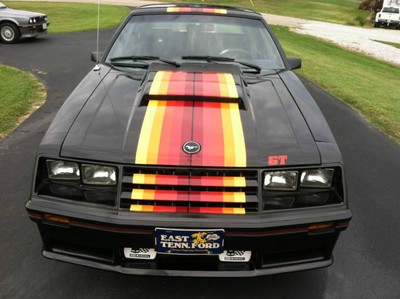 | | |
| --- | --- |
| Item Location: | Corryton, Tennessee. |
| Country: | United States |
| Time left: | End |
| End Time: | 2017-04-25 13:37:55 |
| # Bids | 19 |
| Current bid: | 9600.0 USD |
| Buy It Now: | 13000.0 USD |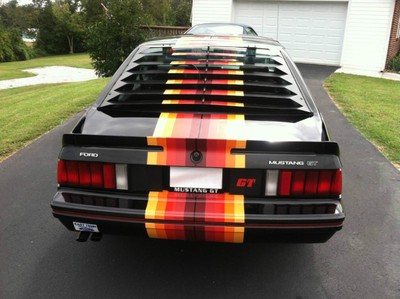 Up for sale, is my original 1982 Ford Mustang GT. I bought this car from my great aunt, whose husband passed away in 2010. Her husband inherited it from his father, who passed away in 1999. He purchased this Mustang as a new vehicle from East Tennessee Ford, now Lance Cunningham Ford in Knoxville, Tennessee. This car is as good as it gets. All the original paint, body, engine and interior are in almost showroom condition. This car has always been garaged in a climate controlled environment. Since I have owned it, I have replaced the original battery with a new Motorcraft battery, the hatchback struts and the door strikers.The air conditioner will need to be recharged with R 12 Freon. The speedometer cable will need some graphite. It makes a clicking sound at certain speeds. I do know that my great aunt had the muffler replaced due to a rattling sound in it.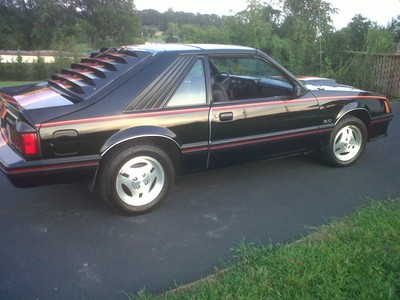 This car has no fluid leaks as far as I can tell. The engine runs strong and the transmission shifts smoothly. The original paint and body are excellent. The t-tops removes easily and all the seals appear to be in excellent condition. The interior seats and carpet are excellent. All the gauges appear to be in working condition. The padded dash has no cracks! The mileage is accurate at 11,506 miles! This Mustang runs and drives like new and is truly a time capsule from 1982. The buyer is strongly urged to inspect this vehicle before bidding. A PayPal nonrefundable deposit of $500.00 will be required wthin 48 hours of the close of the auction. The balance of the payment must be made by Cash In Hand only! No trades! The buyer will be responsible for picking up this vehicle or arranging for shipping at the buyer's expense.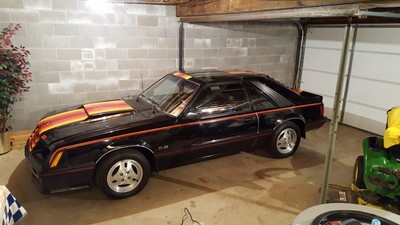 This car is being sold 'As Is' and 'Where Is' with all defects! I think I have listed this vehicle with a fair reserve price. However, if the car does not sell and the highest bidder is close to my reserve price, I may contact the highest bidder to negotiate a sell. On Oct-07-13 at 10:02:40 PDT, seller added the following information: A bidder asked me about the stripes on my car yesterday. This morning, I talked with a person who worked at East Tennessee Ford in 1982. He told me that this stripe kit was a Ford Motor Company factory dealer add-on option. It came in two colors ...red like on my car and blue. Evidently, many options were factory dealer add-ons at that time. Even air conditioning was a factory dealer add-on option on many cars. He was actually the person at that time, who installed the add-on air conditioning on many of these cars.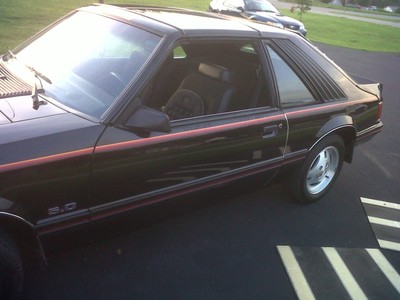 The dealer would order the kits from from Ford and install them at the owner's request or the dealer would order the kits from Ford, install and sell them with the stripes already added. I asked my great aunt about it and she said her father-in- law bought this car off of the showroom floor as it looks today with the stripes already on it..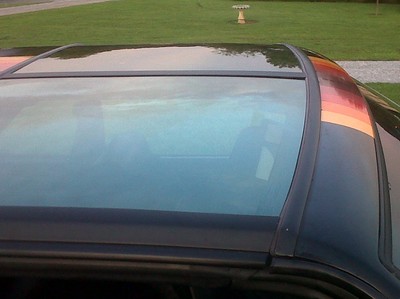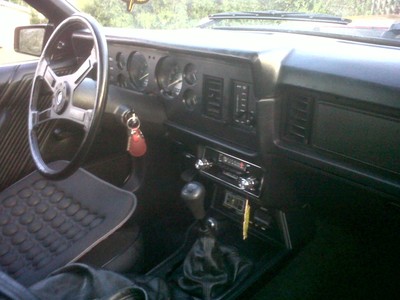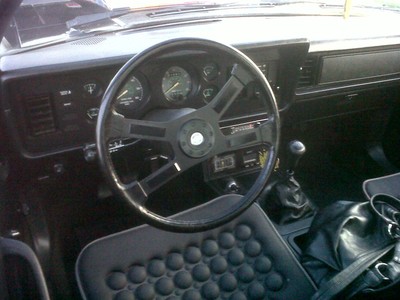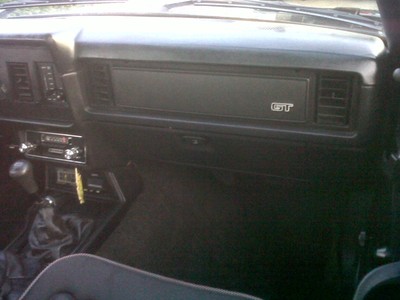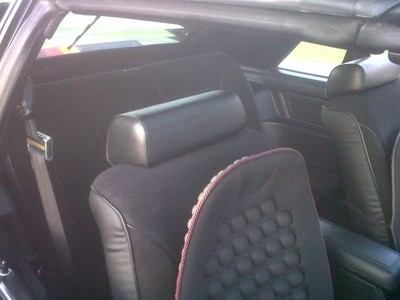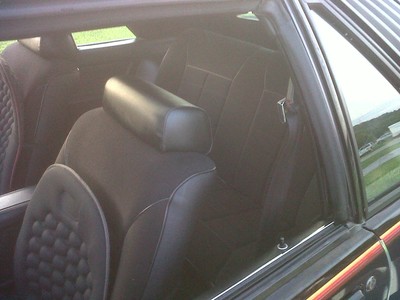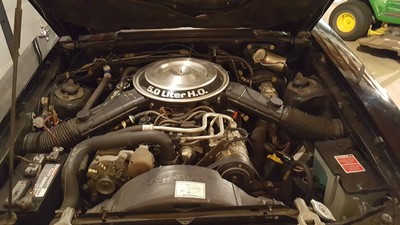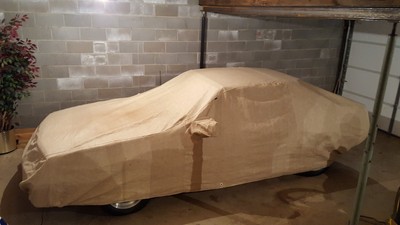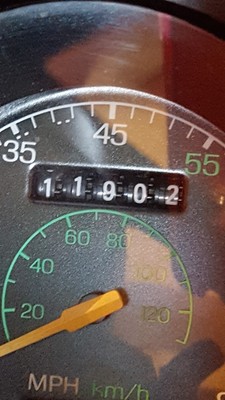 1982 Ford Mustang 2-door on ebay (332187061367). Top Popular search and most watched item on eBay.com. Up for sale, is my original 1982 Ford Mustang GT. I bought this car from my great aunt, whose husband passed away in 2010. Her husband inherited it from his

1982 Ford Mustang 2-door | 19