2015 Harley-Davidson Touring on ebay (162480456467). Top Popular search and most watched item on eBay.com. BX CUSTOM DESIGNS'Hand Crafted Freedom Machines' 4923 WILKINSON BLVDGASTONIA, NC 28056 OFFICE MON/FRI 9AM UNTIL 6PM 704.824.8533****AFTER HOURS TEXT OR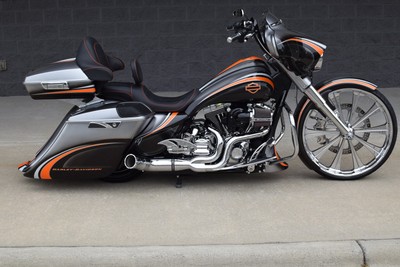 | | |
| --- | --- |
| Item Location: | Gastonia, North Carolina. |
| Country: | United States |
| Time left: | 1D:10H |
| End Time: | 2017-04-25 21:41:01 |
| # Bids | 0 |
| Current bid: | 45774.09 USD |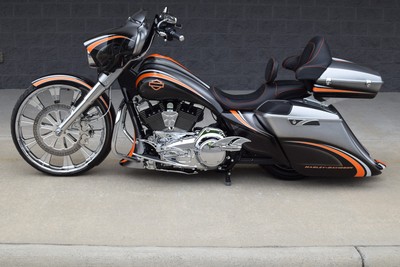 BX CUSTOM DESIGNS'Hand Crafted Freedom Machines' 4923 WILKINSON BLVDGASTONIA, NC 28056 OFFICE MON/FRI 9AM UNTIL 6PM 704.824.8533****AFTER HOURS TEXT OR CALL LEE AT 704-616-1569*** BIKE DESCRIPTIONANOTHER AMAZING ONE OF A KIND BIKE OFFERED FOR SALE BY THE WORLD FAMOUS BX CUSTOM DESIGNS! A STUNNING SHOW WINNING FULLY CUSTOMIZED 2015 HARLEY DAVIDSON TITANIUM SILVER & ORANGE FLHXS STREET GLIDE SPECIAL BIG WHEEL BAGGER WITH 16,340 ORIGINAL MILES! THIS BIKE IS THE CREAM OF THE CROP WHEN IT COMES TO A CUSTOM BAGGER. EVERYTHING ON THIS BIKE IS HANDCRAFTED WITH THE BEST PARTS & ACCESSORIES THAT MONEY CAN BUY & BEST OF ALL THIS BAGGER IS A RIDER AS WELL, NO TRAILER NEEDED FOR THIS MACHINE!! WE SPECIALIZE IN PROVIDING OUR CUSTOMERS WITH ONE OF A KIND CUSTOM HARLEYS ALONG WITH THE SERVICE AND RESPECT THAT THEY DESERVE! THE LIST OF EXTRAS ON THIS BIKE IS STAGGERING! THOUSANDS AND THOUSANDS HAVE BEEN DROPPED ON THIS BIKE TO BRING ITS CURRENT LEVEL.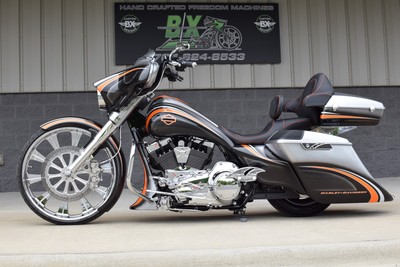 BELOW IS A LIST OF THE EXTRAS INSTALLED: OVER $35K IN XTRA'S ADDED!! CUSTOM $6000.00 TITANIUM SILVER WITH BLACK & ORANGE GRAPHICS PAINT JOB CUSTOM PAINTED TOO MATCH INNER FAIRING TOP SHOP RAKED OUTER FAIRINGCUSTOM HD CHOPPED QUICK RELEASE TOUR PACK CUSTOM PM 'REVEL' CHROME 26' FRONT WHEELCUSTOM CHROME 16' FRONT ROTOR PKGCUSTOM CHROME PM MEGA BRAKE KIT CUSTOM CHROME SINGLE SIDED FRONT END KITCUSTOM CHROME AXLE NUT COVERS CUSTOM HHI RAKED SHORT NECK KITCUSTOM HHI WRAP STYLE FRONT FENDER CUSTOM $3500 JM CUSTOM AUDIO WITH AMP CUSTOM TOP SHOP TANK/BODY KIT CUSTOM TOP SHOP MONEY MAKER SADDLEBAG & SIDE COVER KITCUSTOM TOP SHOP MONEY MAKER REAR FENDER WITH CVO LIGHTSCUSTOM TRASK RAKED CHIN SPOILERCUSTOM MRI ELECTRIC CENTER STANDCUSTOM ARNOTT REAR AIR RIDE KITCUSTOM CHROME PYTHON 2 INTO 1 EXHAUST SYSTEM CUSTOM PC5 POWER COMMANDER FUEL MANAGEMENT TUNING SYSTEMCUSTOM CHROME ARLEN NESS 10-GAUGE AIR INTAKE KIT STAGE 1 KIT CUSTOM CHROME CARL BROUHARD FLOORBOARDSCUSTOM CHROME CARL BROUHARD BRAKE PEDALCUSTOM CHROME CARL BROUHARD HEEL/TOE SHIFTER PEG SET UPCUSTOM CHROME CARL BROUHARD REAR FLOORBOARD PKG CUSTOM 12-INCH BLACK FACTORY 47 BAGGER HANDLEBARSCUSTOM HD CHROME KNURL STYLE GRIPSCUSTOM CHROME LEVERSCUSTOM CHROME HD MIRRORSCUSTOM L.E.D.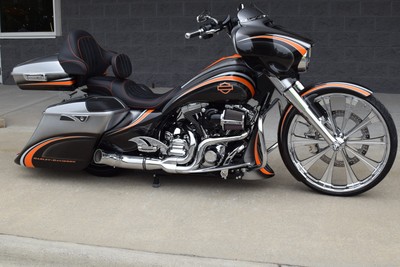 HEADLIGHT CUSTOM PAINTED TOO MATCH YAFFE CONSOLE WITH CHROME POP UP GAS CAPCUSTOM CHROME CARL BROUHARD BAG LATCH KITCUSTOM CHROME CARL BROUHARD LINKAGECUSTOM CHROME PM IGNITION SWITCHCUSTOM CHROME INNER PRIMARY COVERCUSTOM CHROME TAPPOTT & BLACK COVERCHROME GALORE ALL OVER THE MOTOR CUSTOM 1 OF A KIND LEATHER & SUEDE 2 UP SEAT WITH ORANGE STITCHING TOO MANY XTRAS TOO LIST CONDITION & SPECSAS YOU CAN SEE FROM THE PHOTOS, THIS BIKE IS IN SHOWROOM CONDITION. IT HAS NEVER BEEN WRECKED, DROPPED OR ABUSED. IT IS MECHANICALLY SOUND WITH NO LEAKS, DINGS, DENTS OR ISSUES. RUNS AND RIDES AS GOOD AS NEW!! YEAR - 2015MAKE - H.DMODEL - FLHXS 'CUSTOM BAGGER'MILES - 16,340 DISPLACEMENT - 103 CUBIC INCHES TRANSMISSION - 6 SPEEDVIN - AVAILABLE UPON REQUESTWARRANTY - FREE 30 DAY WARRANTY! ASK BX FOR DETAILS! 704-824-8533 ADDITIONAL INFORMATIONFINANCING IS AVAILABLE! - CALL US AT THE SHOP TO APPLY 704-824-8533WE PAY TOP DOLLAR FOR TRADES - CALL US OR EMAIL US TO DISCUSS YOUR TRADE-INALL PURCHASES ARE SUBJECT TO A $199 DOCUMENTATION FEE PAYMENT OPTIONSCASH IN HANDAPPROVED FINANCINGBANK CASHIER'S CHECKBANK TO BANK WIRE TRANSFER SHIPPING QUOTES GRAHAM TRANSPORT 'RANDY' 1-704-860-2218 CANADA QUOTES TO YOUR DOOR CALL 1-800-466-6935INTERNATIONAL QUOTES CALL SCHUMACHER CARGO AT 1-562-408-6677.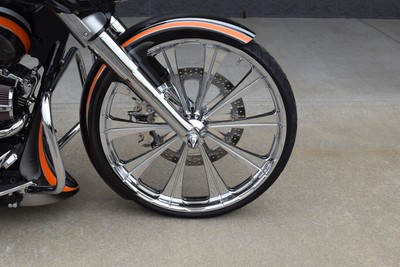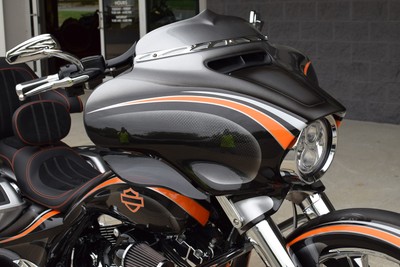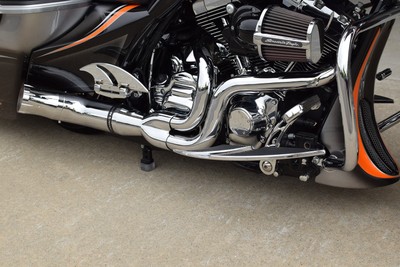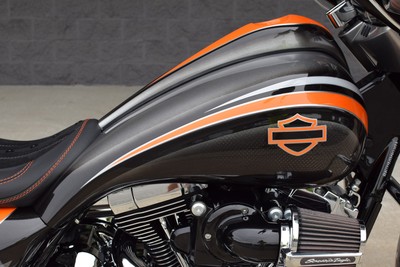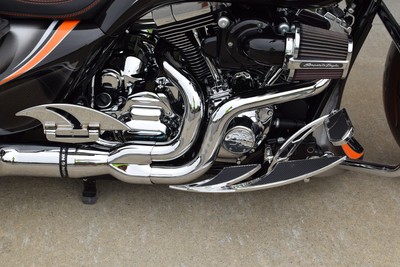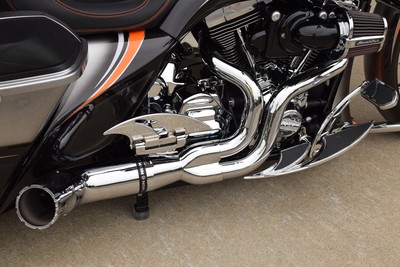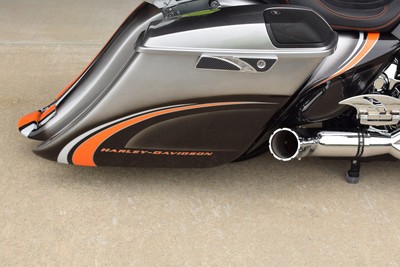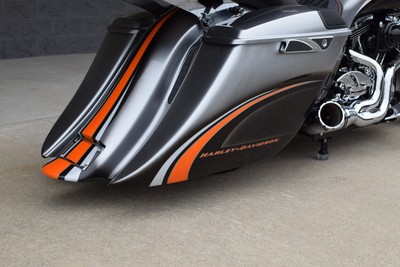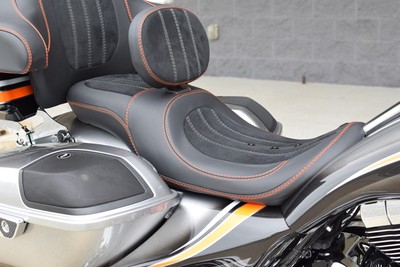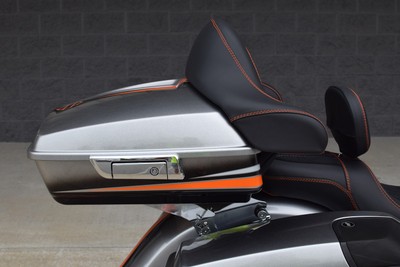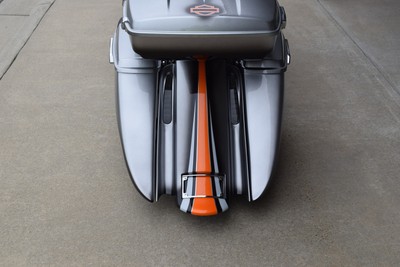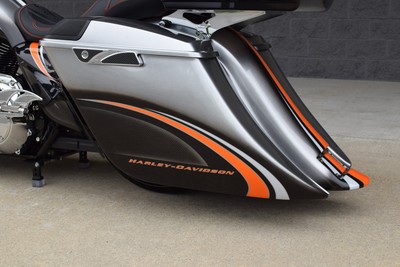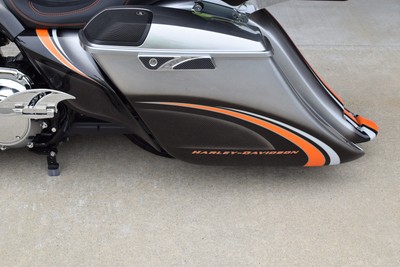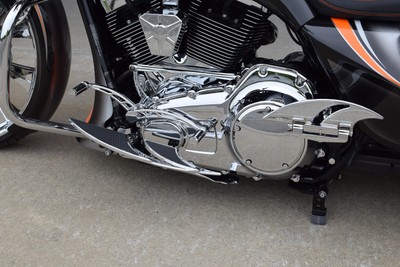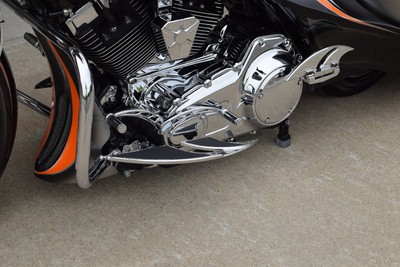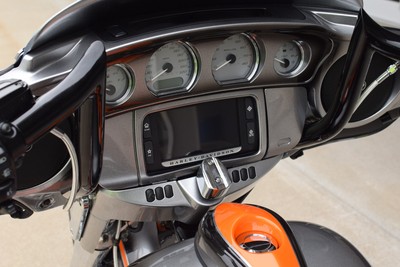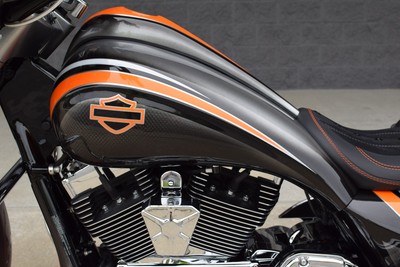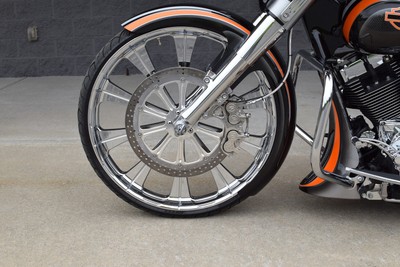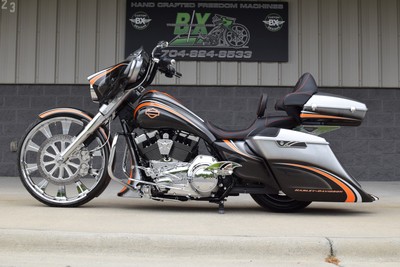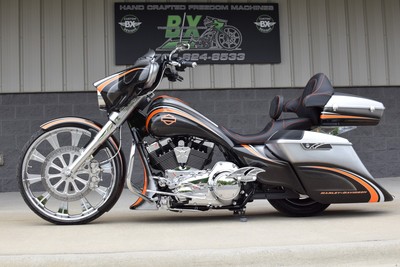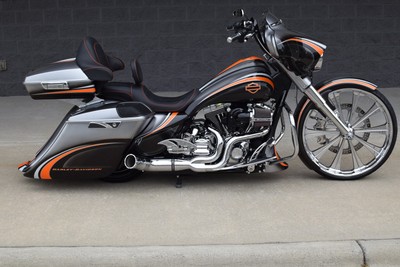 2015 Harley-Davidson Touring on ebay (162480456467). Top Popular search and most watched item on eBay.com. BX CUSTOM DESIGNS'Hand Crafted Freedom Machines' 4923 WILKINSON BLVDGASTONIA, NC 28056 OFFICE MON/FRI 9AM UNTIL 6PM 704.824.8533****AFTER HOURS TEXT OR

2015 Harley-davidson Touring | 65