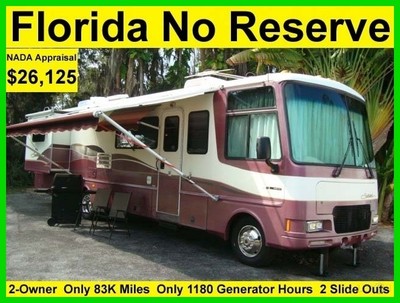 | | |
| --- | --- |
| Item Location: | Bradenton, Florida. |
| Country: | United States |
| Time left: | End |
| End Time: | 2017-04-28 02:00:28 |
| # Bids | 52 |
| Current bid: | 13950.0 USD |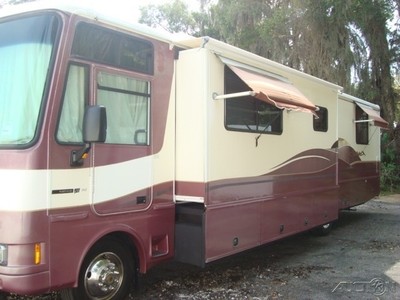 Joshua Batey (941) 751-3303 5420 15th Street East Bradenton Florida 34203     1999 FLEETWOOD SOUTHWIND 36Z 2 SLIDE OUTS Vehicle Information Year: 1999 Make: FLEETWOOD Model: SOUTHWIND 36Z 2 SLIDE OUTS Condition: Used Description 7 DAY NO RESERVE AUCTION – ABSOLUTE SALE – HIGHEST BID WINS!!! Enjoy life. Come to Florida and buy this beautiful low mileage 2-owner 1999 Fleetwood Southwind 36FT Class A RV with two power slide outs. Cruise around sunny Florida, enjoy the attractions, get a tan and save enough on this purchase to pay for your mini-vacation. This gorgeous 1999 Fleetwood Southwind 36Z Class A RV has been well maintained throughout. There is no doubt that it was loved by the previous owner. The interior and exterior have both been well cared for showing only normal use.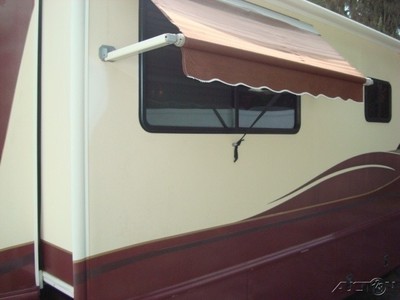 The exterior vinyl decals are aged, but there are no major blemishes or eyesores. There are no rust issues. The tires were replaced in 2010. It will sleep 6 comfortably. If you are looking for an unabused RV that won't break the bank, then this is the one for you. It is as sharp as it shows in the photos, and you will be proud of your new purchase! It is equipped with front dash air conditioning and two central ducted A/C units, (2)power slide outs (living room/bedroom), Onan Marquis 5500 generator w/ only 1180 hours, hydraulic leveling jacks, 17FT power awning, (2)6FT window awnings, (2)4FT window awnings, rear backup camera w/ monitor, electric double step, drivers door, full outside basement storage, outside shower, black/gray/fresh water tanks, LP gas, towing package, ladder, bedroom with bed (sleeps 2)/20'flatscreen TV/large closet/cabinets/drawers, bathroom with glass enclosed shower/skylight/sink and toilet/vent fan with door, dual leather front swivel seats w/ power drivers seat, fold out sofa/bed (sleeps 2), dinette (sleeps 2), 32'flatscreen TV, DVD, AM/FM/CD, Dometic side by side refrigerator/freezer with ice maker, stove/oven, convection microwave, dual stainless sink, fantastic fan, day/night shades, cruise control, fog lights, power heated mirrors, ABS and many other luxury features.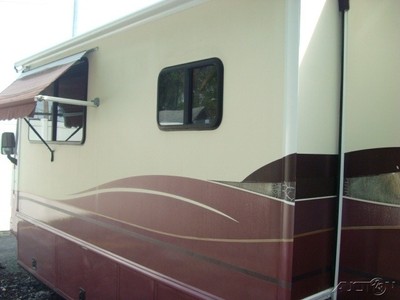 Don't miss your chance to own it today! The powerful 6.8 liter Triton V10 engine runs strong and the automatic transmission shifts smoothly. We believe you will be very pleased with your new purchase! All our vehicles are inspected and serviced. Repairs are performed by an Independent Repair Facility. US Credit is a sales broker only and relies on the inspections performed by the Independent Repair Facility. For your own peace of mind we recommend that you have your own inspection performed. All listed vehicles are represented to the best of our ability and are sold in AS-IS condition. We do our best to have these RVs ready for your travels. These are pre-owned RVs so please look closely at the photos and expect normal deficiencies. You are not paying retail and you are not buying a brand new RV.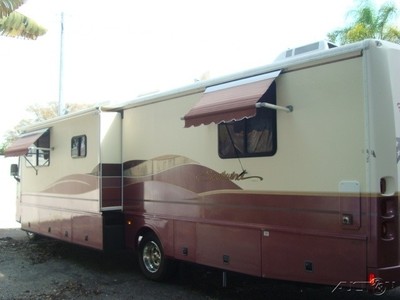 We cannot predict the future if something may break. There are probably a few things that may need to be fixed. This stuff happens to the people who purchase brand new RVs as well. If you owned an RV, boat, car or house previously then this will not come as a surprise to you. FINANCING AVAILABLEWe can help you with your financing needs. This must be done prior to your bidding. You will need to contact Josh Batey at 941-751-3303 for pre-approval. Please allow extra time if this is needed and do not wait until the last minute. $26,125 NADA AVERAGE RETAIL APPRAISAL View a copy of the appraisal in our photo presentation. FREE AUTOCHECK REPORT AUTOCHECK HISTORY REPORT This beautiful low mileage 2-owner 1999 Fleetwood Southwind 36Z Class A RV has a clean history report with no reports of accidents, flood damage, etc.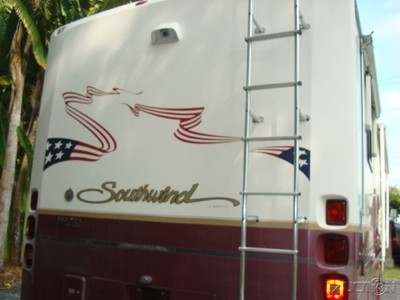 The title is clear and is in our possession. We use AUTOCHECK rather than CARFAX because the report is more detailed and accurate. The complete AUTOCHECK report can be emailed to you upon request. MONEY BACK GUARANTEE We are a Condition Guarantee by Seller member, and want you to be happy with your new purchase. We will gladly refund your money IF VEHICLE IS NOT AS DESCRIBED ON EBAY. Vehicle and title must be returned to U.S. Credit within 7-days. It must not have more than 100 additional miles and must be in the same condition as when it left our dealership. Buyer will receive full refund minus any transportation charges and minus any damage accrued while in possession of the buyer or transportation company. Buyer will be responsible for any shipping charges. WHOLESALE TO THE PUBLIC U.S. Credit Liquidators is a Florida based trust that wholesales quality preowned vehicles to over a dozen auto dealerships and to individuals on eBay.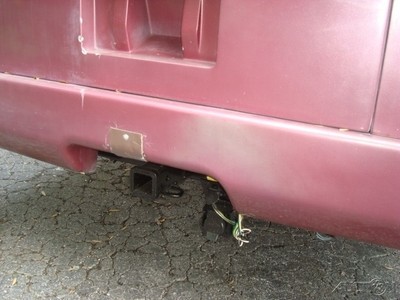 Why would we rather wholesale than retail you ask? Well, the answer is simple. While wholesaling brings far less profit per vehicle, in the long run, profits will eventually grow as our customer clientele grows. Many of our first time buyers become repeat buyers, referring family and friends to us. This has been the secret and key to our success on eBay for the past 13+ years. TIRESPre-owned RV's are not generally driven everyday like your family vehicle. RV's are often stored outside for extended periods of time, exposed to the elements. We recommend that all customers consider replacing existing tires as they may not be reliable due to age or present condition. Fortunately, as a licensed RV dealer we have sources available to purchase tires at considerable discounts. We offer this service to all of our customers, so feel free to ask for an estimate for your new purchase.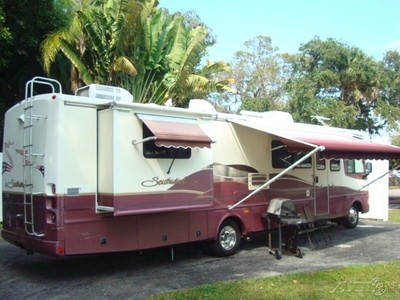 NO RESERVE – HIGHEST BID WINS!!!TO BID YOU MUST BE OVER 18 and pay with cash in person, money order, cashiers check or bank wire transfer. Please bid with the intent to finalize this transaction.Our goal is to maintain a 100% satisfaction feedback rating. Your positive feedback would be greatly appreciated for our efforts to provide you with a quality vehicle. Thank you for the opportunity to earn your business, Josh Batey 941-751-3303.   AutoCheck History Report Vehicle History Reports  Click here to see theVehicle History Report Credit Application Directions to Dealer Contact Us Options and Standard Features Engine Fuel Type: Gasoline Engine Manufacturer: FORD Engine Model: 6.8 LITER TRITON V10 Basic Information Year: 1999 Make: FLEETWOOD Model: SOUTHWIND 36Z 2 SLIDE OUTS Stock Number: 170205 VIN: 3FCNF53S8XJA18821 Condition: Used Type: Motorized Class A Mileage: 83028 Sleeping Capacity: 6 Length (Feet): 36 Chassis Model: FORD Title: Clear Drivetrain Transmission Type: FORD Exterior Electric Step: Double Comfort Air Conditioners (Quantity): 2 Convenience Leveling Jacks Included: Standard Slide-Outs & Awnings Slide Outs: 2 Patio Awning: 17 - 19 Holding Tanks Water Capacity (Gallons): 71-80  Apply Now Secure Credit Application Applying for a vehicle loan online is one of the quickest and easiest application methods.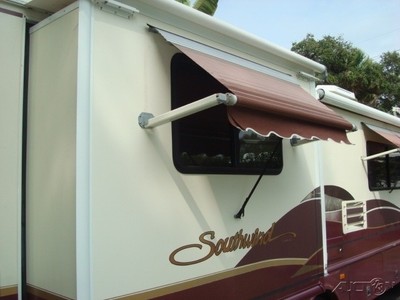 Our secure application is easy to complete, all you need are a few personal and employment details. Contact US Credit 5420 15th Street East Bradenton Florida 34203 View Map Ask for:Joshua Batey Contact: Contact Us Primary Phone:(941) 751-3303 Message PUBLIC NOTICE USCREDIT has the opportunity to share with you, the buying public, exceptional bargains on pre-owned motor homes, motorcycles and boats. These recreational vehicles have been acquired from lending institutions that were repossessed from the previous owners. When individuals suffer economic pitfalls, loss of jobs, demotions or even downsizing, the first thing to go is the recreational vehicle. Frequently these recreational vehicles can be purchased for much less than their appraised value. This has created a tremendous savings opportunity for you, the buying public, to purchase the vehicle of your dreams.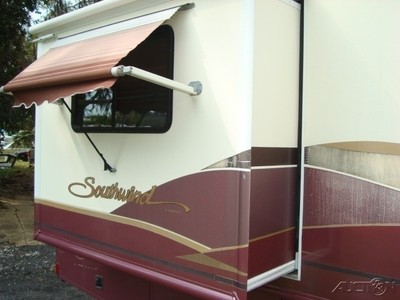 You are encouraged to inspect, but please do it before you bid. These vehicles may need some TLC or repairs. We do not guarantee tires. In some cases, these RVs may need new tires. USCREDIT performs a demo ride and interior/exterior inspection. We make sure that the vehicle drives and that all safety features such as head lights, turn signals and brake lights function accordingly. USCREDIT will do it's best to answer any and all questions you may have regarding the listed vehicle. USCREDIT is not a repair facility; we are a clearing house for pre-owned repossessed recreational vehicles. All vehicles will be represented and sold AS-IS with no warranties implied whatsoever. What does AS-IS mean: from the time you sign the bill of sale the RV is your full responsibility. Buyer comments must be left on our site when the item is picked up and removed from our office or storage facility.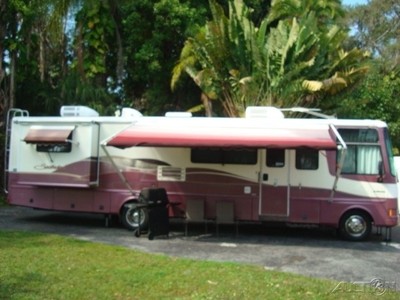 We will do the same for you once full payment has been made. The tremendous savings you will experience will likely more than accommodate bringing your dream vehicle up to the standards you desire. We are here to make your purchase as trouble free as possible so please feel free to call anytime. Josh Batey USCREDIT Trust [email protected] eBay Terms & Conditions REQUIRED READING BY ALL BIDDERS1. JURISDICTION/VENUE: By placing your bid on this auction you agree and accept the following terms and conditions. These terms and conditions shall be construed, and the rights and obligations of the parties hereunder shall be determined in accordance with Florida law without regard to choice of law doctrines. You agree to submit to the jurisdiction of Florida courts for any action relating to or arising under these terms and conditions of your bid.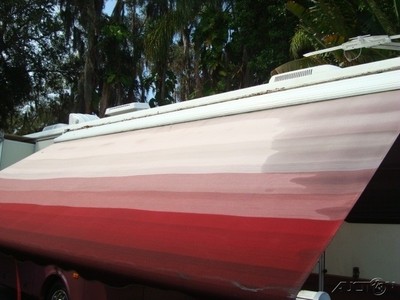 Venue for any action arising under or relating to this transaction shall be in the court of appropriate jurisdiction for Manatee County, Florida. If any proceeding is brought to enforce a parties' rights under these terms and conditions, the losing party shall pay all costs and atttorneys' fees of the prevailing party.2. FEEDBACK: Feedback is very important and as you can see, we have one of the highest ratings of customer satisfaction on eBay of any long term car dealership. Thank you for that and we will continue to find and offer you the best motor vehicles. 3. INSPECT BEFORE YOU ACCEPT: Extortion is criminal act and Feedback is not a tool for extortion and it is illegal to use it in that manner after a sale. We will not fold to any type of extortion after a sale. We are wholesalers and these vehicles are offered at WHOLESALE TO THE PUBLIC which frequently results in savings to you of thousands below the Kelley Blue Book or NADA retail appraisal.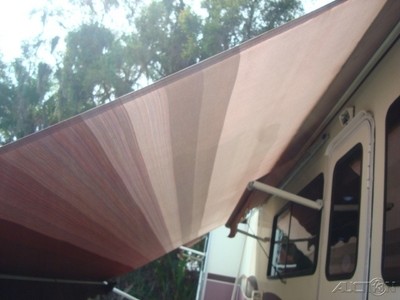 That is a deal in itself.4. MONEY BACK GUARANTEE: We provide a MONEY BACK GUARANTEE. We want you to be happy with your new purchase. We will gladly refund your money if vehicle is not as described on eBay. Vehicle and title must be shipped back to USCREDIT within 7-days of its arrival. It must not have more than 100 additional miles and must be in the same condition as stated on the original bill of lading from the transportation company. Buyer will receive full refund minus shipping charges and minus any damage accrued while in possession of the buyer or transportation company. INSPECT BEFORE YOU ACCEPT.5. AUTHENICATION: USCREDIT will authenticate, qualify and verify ALL bids that are submitted on this vehicle. Only those bids submitted by ready, able and funded buyers will be accepted. VEHICLE WILL BE HELD UNTIL CHECK CLEARS OUR BANK.6.

DECISION TIME: The time to evaluate, to determine and to decide is during the course of the auction. The conclusion of the auction is the time to pay. Being the high bidder does not mean you have been awarded the opportunity to 'think about it' or to 'get back with us.' It means that you have entered a binding agreement to purchase this vehicle immediately following the conclusion of the auction and that you have the funds to do so.7. $299 SERVICE/HANDLING FEE: Buyer must pay a $299 dealer service & handling fee per each motor vehicle purchased. This is to cover expenses, such as (but not limited to) providing in-transit temporary tags, overnight mailing and handling of all documents, courier services as well as NO-CHARGE pickup service from Sarasota-Bradenton International Airport to our facility, professional detail on all vehicles, fluid check and change if needed, mechanical/safety inspection, and most of all, the assurance that you will be buying from (USCREDIT is an eBay Seller 11-years back to back) a licensed and bonded motor vehicle dealership, John Greer Auto Sales, since 1957 that has a full staff on hand for you upon delivery.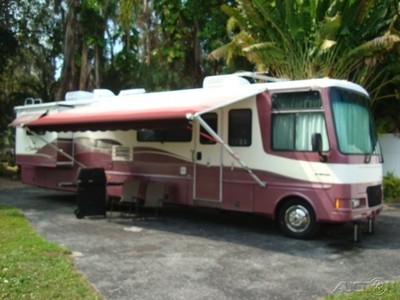 Not only do we save you money off of retail prices, but we wish to make this a safe and fun experience for all of our customers and treat everyone like family.PREOWNED VEHICLE 8. PREOWNED: Preowned vehicles are not the same as new vehicles. You are bidding on a preowned vehicle. Preowned vehicles are not perfect. Please do not expect perfection. Every effort has been made to deliver an accurate description, but it is possible to miss deficiencies.9a. MILEAGE: USCREDIT is a liquidation trust and it is virtually impossible for us to certify that the mileage is correct on the vehicle that we list because the vehicle has not been in our possession since new. The mileage stated in our listing is the mileage shown on the odometer at the time the photo was taken. Federal Odometer law requires us to mark the title EXEMPT if the vehicle is 10-years or older, unless otherwise noted.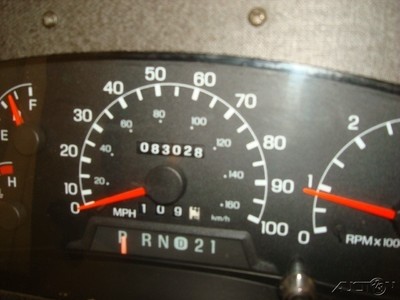 AutoCheck researches the recorded mileage on most vehicles. Please request the free to you AutoCheck service; we will email the report to you.9b. SHIPPING: The buyer is responsible for all shipping charges. Please call if you would like us to suggest a shipping company. 9c. USCREDIT will not be held liable for misnomers and misprints.AS IS - NO WARRANTY10. AS-IS: This vehicle is being sold AS-IS, WHERE-IS with no warranty, expressed written or implied. No allowance or set aside will be made on account of any incorrectness, imperfection, defect or damage. Any descriptions or representations are for identification purposes only and are not to be construed as a warranty of any type. 11a. INSPECT BEFORE YOU ACCEPT: It is the responsibility of the buyer to have thoroughly inspected the vehicle, INSPECT BEFORE YOU ACCEPT, to have satisfied himself or herself as to the condition and value and to bid based upon that judgment solely.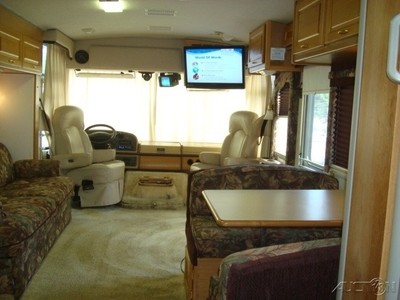 We are not authorized to reimburse for any transportation, shipping, plane tickets or repairs.11b. EMISSIONS: Florida does not require vehicles to pass emission tests. Some vehicles may have upgraded exhaust systems and/or altered emission systems. If your state requires emission testing please make sure the vehicle you are interested in will comply with your state's requirements. USCREDIT sells all vehicles AS-IS with no implied warranty whatsoever. 11c. Remember some of these cars are nearly a decade old and they may be new to you, but that doesn't change the fact that they are used and repairs may be needed at any time regardless of how short a time period you have owned the vehicle. While we try to service any known defects it is still possible for used vehicles to need service or repairs the first days or weeks of ownership.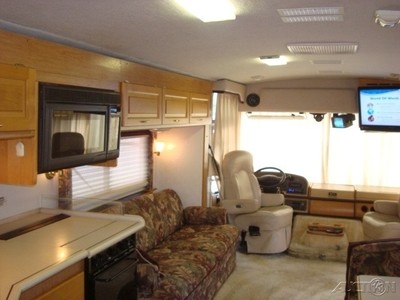 NOT likely, but possible. Please note, we cannot and do not guarantee the operation of electronic items such as cruise control, radios, TV, VCR, CD, DVD players nor navigation.11d. Since these vehicles are used, please remember that books, extra keys, remote entry keys, CD cartridges, etc..., do not always remain with vehicles throughout their life. We will not be responsible for these minor accessories. These items are all replaceable at any local factory dealer or right here on eBay for a few dollars.TERMS12. SALES TAX: FL residents are responsible for applicable FL sales tax/title/tag/registration fees. Buyers outside of FL are responsible for FL sales tax if they accept FL delivery. Most states have sales tax reciprocal agreements with Florida. For your convenience when legally permitted we will provide a 30-day Florida temporary tag if desired.


FloridaState law permits automobile dealerships up to 30-days to transfer titles. Our title clerks wait a minimum of 10-business days from the date of receiving a check before sending out a title. If this delay is not acceptable to you, please do not bid on our items.Out of state buyers are responsible for all state, county, city taxes and fees, as well as title service fees in the state that the vehicle will be registered. All taxes and fees must be paid in full in order for vehicle to be titled and registered. If the vehicle is shipped to you by carrier then we do not collect any sales tax. However, if the car is picked up and driven on Florida roads, as a licensed dealer, we are required by law to collect the sales tax percentage designated for your State (we do not collect for every State).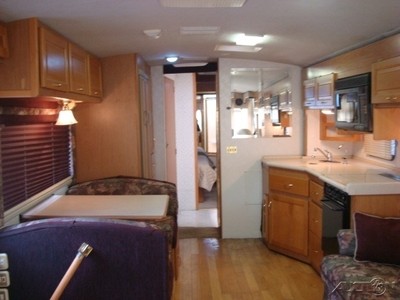 The only States that do not have a reciprocal agreement with Florida (where you will be double taxed) are Arkansas and Mississippi.13. BUY IT NOW: In the event that the automobile featured in this auction is purchased prior to this auction's scheduled ending date and time, USCREDIT reserves the right to cancel your bid and end this auction early. This also applies to No Reserve auctions. For your best Internet deal, contact Josh [email protected] $500 DEPOSIT: A minimum nonrefundable deposit of $500 is due and payable on or before 24-hours after the end of the auction. PayPal can be used for the payment of the deposit. There will be a 3% surcharge for all credit card transactions. The balance is due and payable on or before 7-days after the end of the auction. Acceptable forms of payment include cash in person, certified check, cashiers check, money order, or bank wire transfer.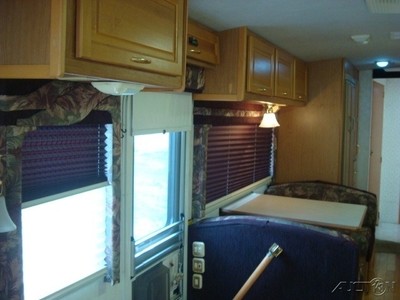 Make the check or money order payable to John Greer Auto Sales, our transfer agent. Pay your $500 deposit conveniently and securely with any major credit card through PayPal.Payments by bank money order, certified or cashiers check should be mailed to:Attn: Josh Batey John Greer Auto Sales5420 15th St EastBradenton, FL 34203For bank routing instructions for payment by wire transfer please call Josh Batey at 941-751-330315. HOURS: Deliveries are to be scheduled from Monday through Friday from 9am to 5pm. No deliveries are permitted on Saturday unless special arrangements are made in advance with our trust department. 16. BE SERIOUS: If within seven (7) calendar days of the auction end all moneys are not received, then at sellers option you will be liable for sellers actual damages or forfeit the deposit as liquidated damages.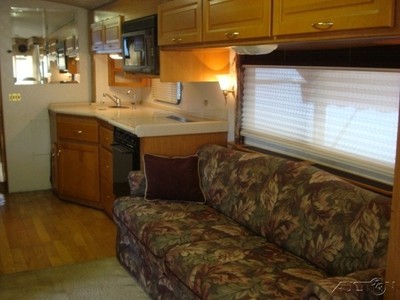 If you are a nonpaying bidder, you will be held liable for a $500 re-listing fee. ----------------------------------------------Thank you for your interest and I look forward to assisting you in the purchase of your next motor vehicle. Good luck bidding. If you have any questions regarding this vehicle or any vehicle currently in the Trust's inventory, please email Josh at [email protected] or call 941-751-3303. Copyright © 2017 Auction123 - All rights reserved. - Disclaimer +- Auction123 (a service and listing/software company) and the Seller has done his/her best to disclose the equipment/condition of this vehicle/purchase. However, Auction123 disclaims any warranty as to the accuracy or to the working condition of the vehicle/equipment listed. The purchaser or prospective purchaser should verify with the Seller the accuracy of all the information listed within this ad.

Selling a Vehicle? Create Professional Listings Fast and Easy. Click Here!.